AdSpyglass Team is proud to represent new technology in the world of webmasters.
AdSpyglass Media kit is an entirely new tool for all website owners that allows everyone to create his own personal Media Kit and access all necessary arrangements for direct cooperation.
Let's review what this product is for and why you should try it out!
What is a media kit? Why is the Media kit needed for every webmaster?
Website Media kit, in general, is a web page that contains information about the advertising capabilities of some websites.
It may have some special charts and tables about the volume of incoming traffic, type of traffic, division by country, device, browser, etc. This page becomes really crucial for everyone interested in direct advertising on your website.
Every website owner needs to have his own media kit. It helps to establish new partnerships and sell traffic more effectively.
Having a media-kit page on your website indicates a few essential aspects:
That you're completely ready to work with vendors and advertisers directly.
That you have all the needed arrangements for selling direct traffic established.
You're highlighting the gravity of your resource and your personal solidity. (Take it as a luxury branded visit card.)
You'll save the time that you spent on speaking with Ad Networks, Vendors, and advertisers. Now, all of them will have a single webpage with answers to all of their questions.
So, as you can see, establishing your own media kit can't go wrong. It opens up many new possibilities and takes your website's money-making capacity to a whole new level!
Learn More: AdSpyglass Media Kit Maker Website
How AdSpyglass Media kit Works?
The Adspyglass team invented a new-school way of creating useful and super-fancy Media Kits that can be implemented on any website without any technical experience and coding.
Previously you had to do everything manually on your own: Create a particular webpage, markup all data that you want to represent in charts and tables using HTML and CSS, establish integration with backend technology that will transmit your data. How does it sound?
If you're not a geek-developer, it probably sounds complicated, time-consuming, and tiresome.
AdSpyglass is already well-known for other products created for thousands of webmasters around the world. AdSpyglass Media Kit was launched as a new service that generates custom media kits and provides the webmaster with all working arrangements needed to start direct traffic dealing.
So, how does it work?
You're Signing Up to AdSpyglass using the special link:
After a brief configuration procedure, you can access your website settings and create Media Kit.
After creating your kit, you will be able to modify and customize it, including adding a branded logo and background color changing.
Then, you just need to make your media-kit visible for your visitors by adding a link to your website.
That's it! You'll start to receive inbound advertising requests and handle those queries much more effectively.
What are the benefits of using AdSpyglass Media Kit Maker?
The key benefits of using AdSpyglass for media kit-generating purposes:
You don't need to worry about the technical bottlenecks of implementing new technology for your website. AdSpyglass Media kit is a ready-to-use solution that doesn't require any technical experience.
Our pre-built media kit templates are already optimized for all devices and developed following the best practices of modern UX and UI.
In addition to the Media kit itself, AdSpyglass will provide you with the whole infrastructure needed for direct cooperation with advertisers.
You'll get full control of your traffic and get detailed stats about your website's performance. You'll also get the ability to slice your traffic to sell specific targetings to your advertisers.
You don't need to worry anymore about reports, statistics, and billing stuff – required by almost all serious advertisers. AdSpyglass will take care of all of these things for you.
Read also: Native Ads | Everything you wanted to know as a website owner
What do the Media kits look like? Custom media kit generator.
Media Kit by Adspyglass is a dynamic web-application that displays your traffic stats in real-time mode.
Generally, media kits that are made by AdSpyglass are provided with these datasets:
List of spots – This list shows how many spots you have, the amount of traffic for each ad spot, and your ad formats.
Top-10 Browsers – The list indicates what browsers are used by your visitors and its division by percent of your traffic.
Top-10 Countries – Informative table of geographical diversification of your web-traffic.
Devices – That part of your Media Kit will illustrate how your traffic is allocated by device type.
Moreover, a custom media kit generated by AdSpyglass will contain select buttons that will lead advertisers directly to the service where they can start direct cooperation with you.
Also, you always have a chance to customize your Media Kit according to your own preferences. You may upload your website logo to highlight the branding aspect of your business as well as apply any background color to save the proper design identity across all the pages of your resource.
How to sell traffic directly with AdSpyglass?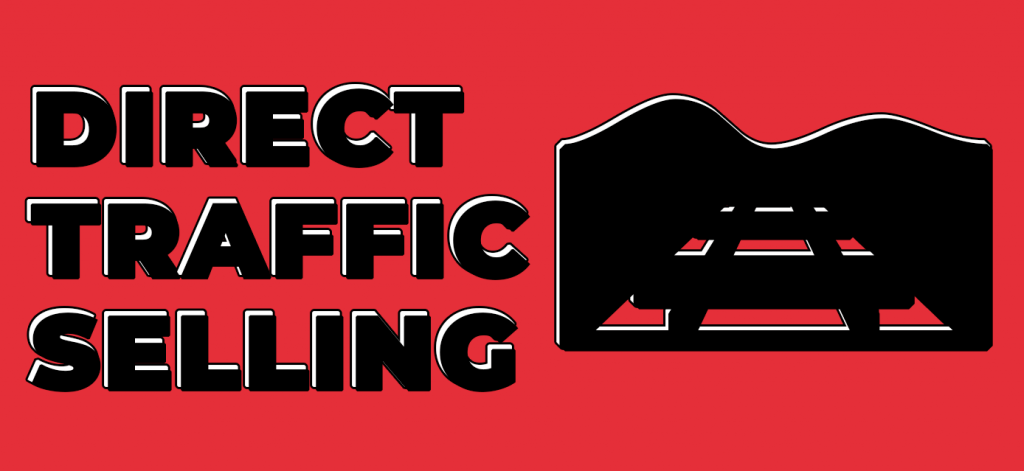 As we said, Adspyglass provides you not only Media Kit but also all needed software and tools.
After you've started the AdSpyglass account and successfully proceeded through all the initial configurations, you will create something like a personal ad manager for your website.
In other words, you'll get flexible and fully optimized for the self-service system. That system will help to slice your traffic in accordance with the advertiser's targetings.
Also, there are a whole bunch of in-built statistics, charts, dashboards, and the internal balance feature. All of these functions are needed for successful cooperation with the direct advertiser.
However, the media kits and ad manager capability of the AdSpyglass system are essential parts of the platform; you should also consider our Ad Mediation feature, which is the core of AdSpyglass.
Learn more: AdSpyglass Mediation System
AdSpyglass Referral Program
As a final accord, there is another thing that we'd like you to know. Ultimate AdSpyglass Referral Program.
According to the program's terms, you'll get a 100% revshare of your advertiser's spent.
It means that AdSpyglass will not take even a penny of a fee to let you get maximum profit from direct cooperation.
You can invite an unlimited number of advertisers, and if they sign up using your link, you'll get a revshare of 100% from each of them.
Would you like to learn more? Sign Up for AdSpyglass.