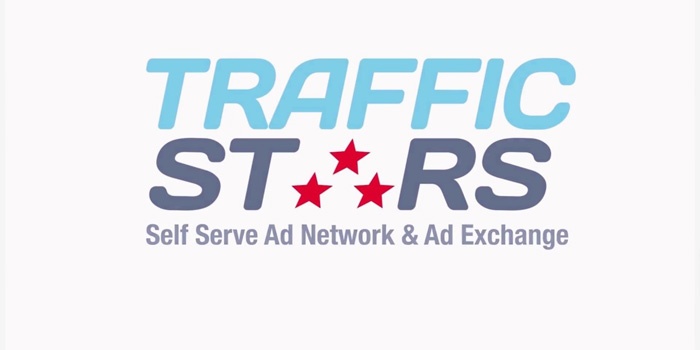 TrafficStars Ad Network Review 2020
TrafficStars is a real-time bidding ad network that provides an opportunity for publishers (both beginners and experts) to gain money monetizing their desktop, mobile and tablets traffic via all sorts of ad types with an impressive inventory including, but not limited to banners, pop-ups, and pop-unders.
Take notice that they offer for purchasing adult traffic only. Once you have earned $100 you may withdraw your revenue through PayPal, Paxum or Wire Transfer. Unfortunately, for the time being, Traffic Stars offers no referral program.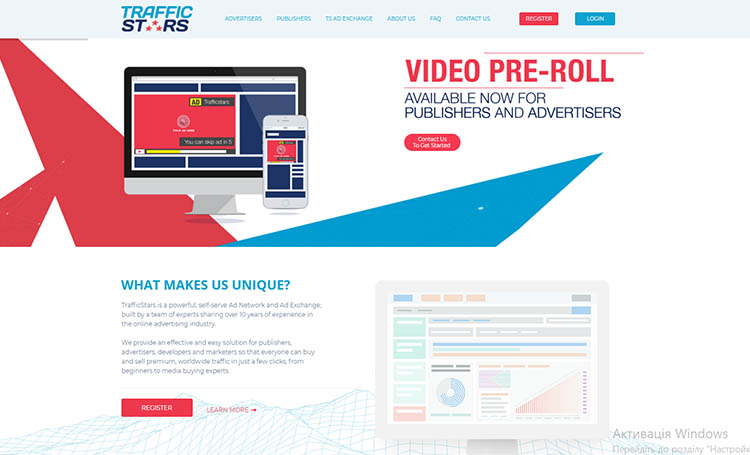 Ad Types:
For Desktop
      

Display Banner

      

In-Video Ad

      

Pop-under

      

Pop-up

      

Instant Message
For Mobile
      

Display Banner

      

Pop-under

      

Pop-up

      

Interstitial Ad
Offer Types:
CPM, DCPM, and CPC
Traffic Types:
Desktop, mobile and tablets
Payment Rules
Once you have reached the required minimum of $100 you can select one of three options to withdraw your money: PayPal, Paxum or Wire Transfer. Every one of them has its pros and cons. With PayPal, you're limited to withdraw $500 at a time and the number of payments is 3 per 24 hours. To use Wire Transfer you should have at least $500 on your account and cover additional bank fees. Paxum seems to be the most profitable payment method for it has no fees and no maximum payment limit.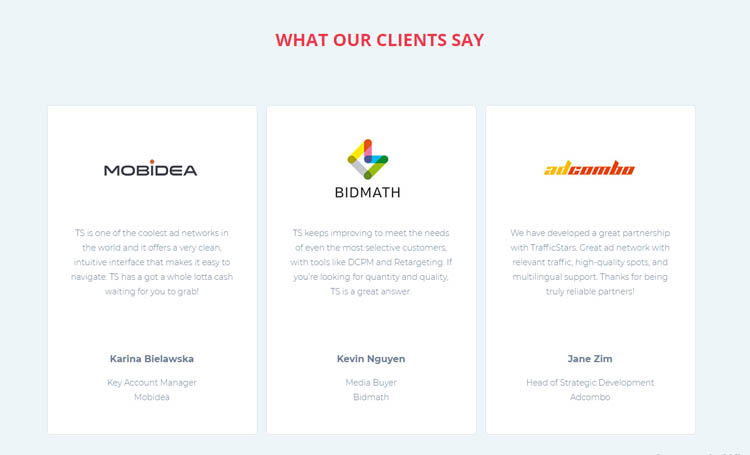 Payment proof
Here is the payment proof of TrafficStars ad network:
Support
TrafficStars takes good care of its clients providing them with full support 24 hours a day. The platform has created a comprehensive knowledge base with guidelines and FAQ where you will most certainly find the answer to all your questions. Moreover, in case you are not able to find it there you can submit a ticket and forward your problem to the appropriate department or contact the support team via support@trafficstars.com. You'll get your reply within 24 hours. Besides, there are also assigned account managers who will be happy to show you around and provide valuable insight.
For now, support is only available in English.
Terms, Conditions, and Other Notes
To successfully work with TrafficStars publishers are obliged to follow a few simple requirements.
First of all, make sure your site is fully completed and ready to be used. Sites under construction or those with limited content are not permitted to work with TrafficStars.
Sites should not, of course, violate any law or promote an illegal activity. You can not promote alcohol, drugs, weapons and ammunition, hacking content, etc.  Sites may not spread any kind of malware to their users. It is strictly prohibited to display minors or animals in inappropriate situations in ads or the site's content.
A site with an abundance of advertisements does not fit the bill as well. Incentive marketing is forbidden; you may also not use any text or graphic element to direct user's attention to the ads or encourage them to click.
It is TrafficStars' sole discretion whether to approve or deny websites. Bear in mind that even after approval TrafficStars regularly checks its publishers and retains the discretion to close publishers' accounts in case one of the terms was violated. A publisher will get no prior notification. Besides, the remaining payments on the account won't be available. That's why we strictly recommend to carefully look through TrafficStars' Terms and Conditions to prevent any possible misunderstanding.
Referral Program
Unfortunately, for the time being, TrafficStars offers no referral program.
CPM Rates
You may compare TrafficStars' CPM rates with other ad networks by countries here.
Mainstream traffic:
| | |
| --- | --- |
| TrafficStars mainstream | Banner CPM |
| France | 0.01 |
| Germany | 0.02 |
| USA | 0.01 |
| Brazil | 0.0 |
| China | 0.01 |
| Indonesia | 0.0 |
| Bangladesh | 0.0 |
| India | 0.01 |
Adult traffic:
| | | | |
| --- | --- | --- | --- |
| TrafficStars adult | Popunder CPM | Banner CPM | In-video CPM |
| France | 0.4 | 0.01 | 0.21 |
| Germany | 0.66 | 0.01 | 0.24 |
| USA | 1.91 | 0.02 | 0.48 |
| Brazil | 0.74 | 0.02 | 0.08 |
| China | 0.41 | 0.01 | 0.0 |
| Indonesia | 0.03 | 0.0 | 0.0 |
| Bangladesh | 0.07 | 0.0 | 0.0 |
| India | 0.14 | 0.0 | 0.0 |
Pros:
Outstanding support: ticket system, Knowledgebase, account manager support for ALL clients and Skype support

Adult traffic is accepted
Self-service platform is available
Many ad formats are supported
Cons:
Final thoughts:
TrafficStars is a relatively recent but a very solid and successful platform that brings together advertisers and publishers to market adult traffic. It is fairly considered a premium ad network for it cooperates with major industry sites (xHamster, Empflix, Tnaflix) and offers worldwide traffic of great quality.
TrafficStars has an outstanding client support including a comprehensive Knowledgebase which is super easy to navigate. Besides, there is also an account manager who will help you to look about and provide you with any necessary data you need.
Among the cons of the platform, the minimum payout ($100) and an absence of referral program can be mentioned. In addition, only adult traffic is permitted so you can lose in efficiency not taking advantages of combining adult and mainstream traffic.
In general, the scale of the network and the convenience of its use compensate all those shortcomings, that's why TrafficStars is surely a place to take a closer look at if you want to profitably monetize your blog or website.
Click here to register and login to Traffic Stars ad network.

There are advantages and disadvantages to every ad network. Thanks to ad mediation services like AdSpyglass, publishers can link themselves up to all of the platforms above and reap the benefits that each can offer.
Our process is simple:
AdSpyglass automatically selects the most profitable offers from top ad networks and displays ads with the highest CPM on your websites.
AdSpyglass gives our publishers complete transparency over the data we collect
We automatically switch your ad tags to the most profitable offers
These create three huge advantages for our users:
An income boost of up to 100% automatically.
There is no need to change ad tags to reply on your websites templates. You manage all your ads such as network ads or your own ads directly via AdSpyglass admin panel. It helps to avoid mistakes while you add your website templates and saves your time, even more so if you have numerous sites.
You can see detailed statistics from all inventory ad networks in AdSpyglass reports allowing for granular analysis and the optimizing of campaigns from all your networks in one admin panel.
Read also Ero-Advertising Ad Network Review 2018.

Read also SEO for Adult Sites – How to Drive Organic Traffic.

Read also Best Adult Ad Networks 2020 — Pros and Cons Analysis

And compare all ad networks' CPM rates by countries here: Top Ad Networks.