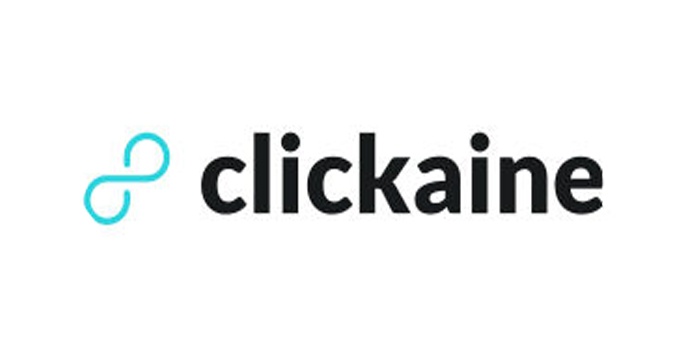 Clickaine Ad Network Review 2020
Clickaine is one of the most secure and feasible ad marketplace solution in the adult niche.
Clickaine is an adult RTB ad marketplace for both advertisers and publishers. It's a self-service platform that buys and sells traffic from various sources, like tubes, cj-tubes, adult directories and others with more than 5 million daily skimmed and popunder traffic.
It is exceptionally useful for both advertisers and publishers, as it offers a flexible solution for targeting, as well as safety from undesired and low quality traffic.
Ad Types

Offer Types
Traffic Types
Desktop, mobile and tablets
Targeting Options
Devices

Language

Quality of traffic

Pics and tubes

Operating systems

Websites targeting

Geographical location targeting
Read also Best Ad Networks for publishers
Payment Rules
The minimum payout for any webmaster is 100 USD. Payments can be made through Paxum, Epayments, EpayService, Webmoney, PayPal and Wire, as well as in Bitcoin.
As Clickaine is a self-service platform, all the payments can be made at any time upon request.
Support
Clickaine offers a lightning-fast and helpful support via email, Skype and ICQ, as well as ever-growing in popularity Telegram, which is especially convenient for those who have any burning questions.
Clickaine does not have a FAQ section, so the most common issues can be asked by contacting support or found in Terms & Conditions.
Terms, Conditions, and Other Notes:
Publishers and Advertisers are required to agree to the Terms & Conditions of Clickaine. These range from keeping the security of site visitors (aimed at both parties) to specific points connected with the published content and third party actions.
Ads cannot be put on websites that:
Contain hateful, illegal or violent content

Breach any person's privacy, abuse or cause damage in any way;

Infringe on copyright or intellectual property of any third party;

Are misleading or deceptive;

Contain malware, viruses or any other harmful programs.
Both parties cannot authorize or execute:
Generation of impressions by using bots, repeated manual clicks or any other automation tools

Redirecting the users from Advertiser's page.
Any advertiser or publisher that breaches the conditions above may be removed from Clickaine.
The website also requires proof of identification of all the advertisers, which falls in line with their effort to prevent harmful and dishonest advertisers from using the platform.
Read also 10 Best Pop-Under Ad Networks 2018
Referral Program
Clickaine offers a referral program with 3% of referred publisher's revenue. In order receive earnings from the publishers, they should register with a referral link, which can be shared in any way the users want: social media, emails, etc.
CPM rates
In comparison with other ad networks, Clickaine has a clear advantage with their CPM rates. You can see their rates in relation to other networks here.


| | | |
| --- | --- | --- |
| Clickaine mainstream | Popunder CPM | Banner CPM |
| France | 0.26 | 0.02 |
| Germany | 0.41 | 0.03 |
| USA | 1.21 | 0.05 |
| Brazil | 0.08 | 0.0 |
| China | — | 0.0 |
| Indonesia | — | 0.0 |
| Bangladesh | — | 0.0 |
| India | 0.15 | 0.0 |
Clickaine adult traffic:
| | | |
| --- | --- | --- |
| Clickaine Adult | Popunder CPM | In-video CPM |
| France | 1.11 | 0.28 |
| Germany | 1.48 | 0.35 |
| USA | 1.43 | 0.34 |
| Brazil | 0.29 | 0.17 |
| China | 1.44 | 0.06 |
| Indonesia | 0.29 | 0.07 |
| Bangladesh | 0.35 | 0.17 |
| India | 0.2 | 0.16 |
Pros:
Unwated buyers can be blocked

Optimal CPM rates

Self-service platform is provided

Ability to block any unwanted buyers

Adult traffic is accepted

Decent customer support provided via email, Skype and Telegram
Cons:
Minimal payout for webmasters is 100 USD

Only 3% is offered by the referral program
Final thoughts:
The specifics of adult niche makes both publishers and advertisers think thoroughly about all the risks and benefits of monetizing or attracting traffics with ads. Clickaine provides a viable solution for both sides.
It's perfect for advertisers with its big range of qualitative and flexible traffic targeting and great variety of ways to access statistics and analytics, while retargeting and built-in traffic filtering mechanism options makes it a go-to platform for publishers.
It should be specifically noted that Clickaine concentrates heavily on attracting high-quality traffic by providing traffic filtering opportunities in forms of whitelists and blacklists, protection from bots and banning any violator of the platform rules.
On the downside, the platform does not allow payouts below 100 USD. This is not inherently bad, but seems minor in comparison with some other ad networks that provide a much higher payouts.
However, the benefits greatly outnumber the drawbacks. All of the above, combined with good CPM rates, makes Clickaine one of the best RTB adult ad marketplaces out there.
Every ad network has its own pros and cons. In order to get the most out of them, it's essential for publishers to use ad mediation services, such as AdSpyglass, to link themselves up to all of the listed platforms and bring in the best results.
AdSpyglass uses a fully automated system that selects the most profitable offers from top ad networks and shows the highest CPM ads on your websites, taking into consideration all of the other factors, such as location and industry category. It switches between offers automatically, so there's no need for any manual work.
Publishers see full transparency over the collected data and complete statistics on their ad performance.
Some of the publishers have already seen a 100% boost of revenue, so trying out AdSpyglass is a no-brainer for every publisher.
Read also TrafficForce Ad Network Review 2018

Read also Hilltop Ads Ad Network Review 2018

And compare all ad networks CPM rates by countries here: Top Ad Networks 2018